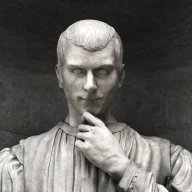 Bronze Contributor
Read Fastlane!
Read Unscripted!
Speedway Pass
User Power
Value/Post Ratio
286%
Jun 1, 2018
57
163
Finished
TMF
and
Unscripted
some weeks ago. Thought of some ideas and (field) researched them a bit. Nothing solid though.
In the meantime my focus at work has suffered. I'm not putting in my full 100%. Which is somewhat to be expected I guess. But doing a sub par job is causing me stress (not being on the ball is causing a back up and a feeling of lack of control). And spreading my attention too thin (between work, searching a business idea, social life) is making me feel constantly overwhelmed, trying to keep track of all the balls I'm juggling.
This week I started thinking this:
Maybe it's better to just fully focus on my job. This way I regain focus. Continue to build skills, reputation and a network. Then I can uncover opportunities in the space and start selling some of those skills. All while being paid for it and thus keeping everything afloat.
Background: Studied psychology. Then started working at a big venue (cafe/restaurant/bar/night spot) in town. First year: Bartender. Second year: Team leader. Third year (now): Senior management, focusing on marketing (social media management, publications) and events (booking/organizing).
I'm content with hospitality as a field. Looking to shift to the health side of the spectrum if I can (think vegan or juice companies vs. night clubs), just to have a positive and conducive environment that fits my personal values right now.
Does all of this make sense? Or am I just justifying staying in my comfort zone? This plan feels a bit like I'm postponing entrepreneurship, or is this just what MJ calls process? Would really appreciate some external input from people whose opinion I respect.