Miles to go before I sleep
Read Millionaire Fastlane
I've Read UNSCRIPTED
Speedway Pass
Nov 7, 2015
474
1,255
424
28
Hello friends,
As some of you may know, I am a corn and soybean farmer and this year I'm venturing into something that I believe has significant potential for our family farm and will truly take it to another level.
98% of the soybeans grown in the United States are grown for feed, and that is what my family farm has grown for the past 3 generations... until now.
This year, we are going to try something that I believe has great potential - which is growing soybeans for human consumption.
Food soybeans have an incredible amount of different uses - from soy lecithin, textured vegetable protein, soy flour, tofu, soymilk, soy nuts, tempeh, etc. My plan is to hopefully sell industrial quantities to food companies.
Today we picked up the soybean seed and by next week, we should hopefully be planting it.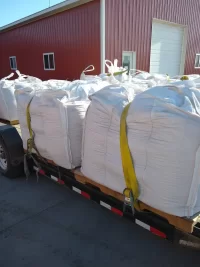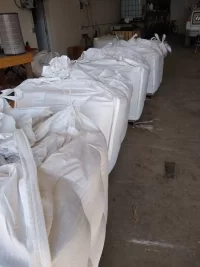 The food soybeans that you eat aren't the same kind as the soybeans for feed. Food grade soybeans typically have a clear hylum (which is typically a black spot on a soybean). Here's what the food soybeans look like. (no spot)
Dragging the planter out and getting it ready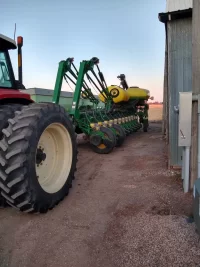 Let the fun begin!
Edit:
@Vigilante
@MJ DeMarco
I'm not sure if I put this in the Insiders, but if it isn't, could I get it moved to the inside please?
Last edited: