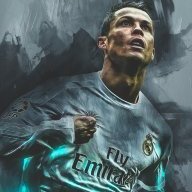 Contributor
Read Fastlane!
User Power
Value/Post Ratio
132%
Jun 19, 2017
19
25
29
Hey,

I'm building mobile app (Android) for personal trainers. Technical aspect was'nt a big deal for me because I'm working everyday as software developer. Bigger problem is proper marketing strategy. I've read The Lean Startup by Eric Ries and MVP approach has a lot of sense for me.

So, I've choose my target group (personal trainers). In a few weeks I'm going to publish my first MVP version of the product. Now I need to find eraly evangelists but I completely have no idea how big this group should be? How to get to them? Using fb or maybe face to face at my local gym?

Other aspect, is forcing MVP model has any sense if I'm single software dev not a startup or bigger company?

Finaly, in first version of my app, everything will be free (but app will have limitations). In future versions I will provide some additional paid features. How clients look for spending money at this market? Even if this features will give them real value?

Do you have any experience guys?