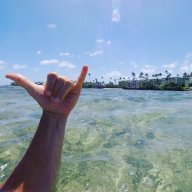 Bronze Contributor
Read Fastlane!
Read Unscripted!
Speedway Pass
I love the occasional Cadillac Margarita! And I also know you are not supposed to mix the really good Tequila with your Margaritas.

But I had a bottle of 1942 sitting around and I thought when else am I going to drink that bad boy.

So I made my traditional Cadillac Margarita and damn it was good!!!!

We also go to Cabo a lot and I have done Tequila tours, been to the Karma house and had a tasting, and ask the locals tons of questions about Tequila.

I thought I would throw it out here to the forum.

Any suggestions on good Tequilas?