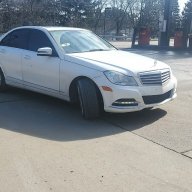 New Contributor
Read Fastlane!
Read Unscripted!
Never made a intro post, but here it is..
I'm a 22 yo who drives trucks but now I'm going back to school for CS.
I'll be active on forms daily and my ultimate goal is to gain high skills in tech and accelerate my path to FATFIRING (even though I live in a low col city).
I recently had a daughter and I have my class B (with no loans of debt) but the pay scale is capped for local / regional driving + I want to escape the rat race and driving trucks isn't a option. I could get my class A but I'd have to take debt at a trucking school or join a big carrier and go OTR (which is something I don't want to do). Even If I had a Class A, OTR doesn't guarantee the amount of income I want to make / or owning a truck. Getting a bach in CS, seems like a good investment with a higher chance of reaching my goals.
Ik some will say, "why go to school to take debt if you want to create your own business?", my response to this is simple, the education and the salary I'd make would help fund any business ideas or goals I have. Coming from a regular / poor household, I have no money, no funding, no help, and driving a truck earning 50-60k a year is ok for most people, but it's not enough to $ to help my goals. Taking college debt won't be a problem because it'll be a car payment every month which I could pay down or off completely once I made enough $.
Any tips or advice on my plan / my career path? I started off making $12hr with no cdl, and went up to $22hr after almost 2 years of experience / and earning my class B
PS: I've read The
Millionaire Fastlane
and listened to the
unscripted
audio book + I've watching MJ DeMarco's youtube videos / his interviews on youtube.