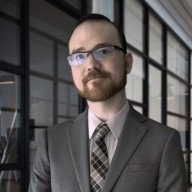 Gold Contributor
Read Fastlane!
Read Unscripted!
Speedway Pass
Aug 17, 2016
794
1,261
36
Great article here
Basically this is going over some fraudulent contract work regarding the navy...
but , just the size of us military spending makes this opportunity worth discussing.
The last time it was brought up on the forum it was regarding some lady who failed to deliver food to puerto rico after the hurricane on an 8 figure contract , she had multiple failed or cancelled gov contracts before and somehow was still getting them.
I know in the example linked above it was no bid fraud contracts and our own walter hay has advised against b2g because of nepotism and difficulty bidding however
If your competition is fraudsters and incompetent hucksters c'mon! Worth a try i'd imagine