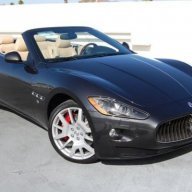 Silver Contributor
Read Fastlane!
Speedway Pass
User Power
Value/Post Ratio
179%
Feb 2, 2016
361
645
Hey Guys,
It's only February and many of you guys have set all sorts of fitness
goals
for the new year. I don't normally do new years resolutions but I bought myself a Peloton bike because it is super convenient and after a long 2017 with the baby and busting my hump on this reno project, I needed to get back to my routine - Family life, Health, and Business.
Any way, I'm on there if you anybody wants to ride with me lol.
P.S. If you don't have it, I love the bike. I get anywhere from 300-700 calories on 20-45 min workouts. Shipping the bike was a pain and they canceled on me three times but we finally got it. Other than that, it's awesome and the bike is made well. They offer all sorts of workouts too (not just biking) and you can mirror them onto your smart tv. It's fantastic, I totally recommend it. Oh, if you don't want to go for the big bucks, my buddy bought his off some dude on craigslist and it only had like 40 rides. He got a great deal.