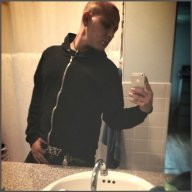 Legendary Contributor
EPIC CONTRIBUTOR
Read Fastlane!
Read Unscripted!
Speedway Pass
User Power
Value/Post Ratio
224%
May 10, 2015
3,141
7,038
I've been on this forum but hadn't been very active. Just dabbled a bit and posted every so often. But now I made a decision that I'm declaring
war
on my mediocrity. I'm going to take this forum seriously and I've seen a lot of success stories like "I've been on this forum for a year and I accomplished ______," So I find it very inspiring. I especially want to thank
@MJ DeMarco
, and the rest of the Mods/Admins for their dedication in helping newbies like myself escape drudgery.
I'm going to post a little more about my situation, but for now I'm thinking of starting a little Graphic Design company and slowly(?) getting into th fast lane ;D