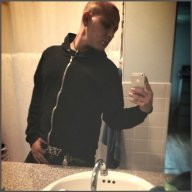 Legendary Contributor
EPIC CONTRIBUTOR
Read Fastlane!
Read Unscripted!
Speedway Pass
From the American Marketing Association Journal:

Customer Satisfaction and Stock Prices: High Returns, Low Risk
Abstract


Do investments in customer satisfaction lead to excess returns? If so, are these returns associated with higher stock market risk? The empirical evidence presented in this article suggests that the answer to the first question is yes,
but equally remarkable, the answer to the second question is no, suggesting that satisfied customers are economic assets with high returns/low risk. Although these results demonstrate stock market imperfections with respect to the time it takes for share prices to adjust, they are consistent with previous studies in marketing in that a firm's satisfied customers are likely to improve both the level and the stability of net cash flows. The implication, implausible as it may seem in other contexts, is high return/low risk. Specifically, the authors find that customer satisfaction, as measured by the American Customer Satisfaction Index (ACSI), is significantly related to market value of equity. Yet news about ACSI results does not move share prices. This apparent inconsistency is the catalyst for examining whether excess stock returns might be generated as a result. The authors present two stock portfolios: The first is a paper portfolio that is back tested, and the second is an actual case. At low systematic risk, both outperform the market by considerable margins. In other words, it is possible to beat the market consistently by investing in firms that do well on the ACSI.
Link to Abstract:
An Error Occurred Setting Your User Cookie
Full paper:
http://terpconnect.umd.edu/~smithas/papers/mithascsstkprice2006.pdf
Claes Fornell, the author also has a book on the importance of Customer Satisfaction:
The Satisfied Customer by Claes Fornell
https://www.amazon.com/dp/B001AW2PFU/?tag=tff-amazonparser-20
Last edited: