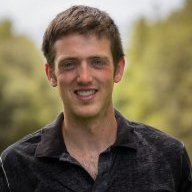 Contributor
Read Fastlane!
User Power
Value/Post Ratio
264%
Jun 2, 2014
22
58
35
hey all - - this has a few good tips for things you can do now to improve your holiday season sales:
Want to Maximize The Profits Your Shopify Store Earns This Coming Holiday Season? Do These 3 Easy Things Today… | The Shopify A/B Testing Ninja
it's a bit lengthy so here's the summary:
(1) fix up your site speed
use Pingdom and GtMetrix's site speed analysis tools. give your developer their recommendations and have him/her hammer away.
usually there are a small number of 'main offenders'. fixing those is the 80/20 of quickly getting site speed boosts
(2) add more retargeting codes on your site
even if you don't advertise on certain networks, you want to always be growing the assets that are retargeting audiences.
kind of the whole 'dig your well before you need water' type thing.
if you have retargeting code for Facebook, Google, Bing, Twitter, Adroll, and maybe even more then you can truly become omnipresent to your potential customers during the holiday season (or at any point in the future when you're launching a new product, have a new sale or promotion, etc)
(3) A/B testing
this one definitely is not *easy* to just start doing. the article does offer a way to make it easy (and actually free....in a way) but it definitely is more involved than #'s 1 and 2 above.