Silver Contributor
FASTLANE INSIDER
I've Read Rat-Race Escape!
Read Millionaire Fastlane
I've Read UNSCRIPTED
Speedway Pass
I saw a random pic about An ice berg with 3 parts of human mind which are: Conscious, Subconscious and Unconscious mind which lead me to think about WP & MM.
So the iceberg says these below 3:
Conscious: Goal, Work, Decision, Plan, Analysis etc.
Subconscious: Belief System (It can reprogram-able IF you recognize it)
Unconscious: Guilt, Shame, mistakes etc
I did a survey about WP & MM and This is the simple and easiest way to grasp it without complicated words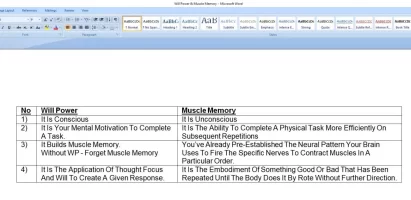 What do you think? Any feedback?
Thanks for reading. I appreciate you.