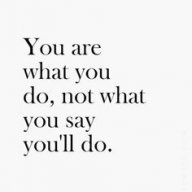 Silver Contributor
FASTLANE INSIDER
Read Fastlane!
Read Unscripted!
Speedway Pass
User Power
Value/Post Ratio
285%
Jul 23, 2015
339
966
29
I seen such a motivational post by
@G_Alexander
and wanted to post my own little story.
I'm by no means at the point of just buying a lambo straight up in cash and not batting an eye, but that's not necessarily what an
unscripted
life is to me.
Unscription to me, is being able to easily pay my bills and have left over money without needing to devote my time to any work. I don't have to be anywhere on Monday at 9 am, I choose to do whatever I want with my time whether that be work or play, and the money will still come in regardless.
October of last year I went over to a friends house to help him fix some things from hurricane Irma. I was helping him on his roof, and coming down off the roof, I fell. Face first about 12 feet to concrete. I covered my face with my arms, and that's about all that I remember.
I broke my right arm, shattered my left elbow, fractured my right knee, and had a concussion. It took 2 operations for them to relocate my bones back in place and then a surgery to remove the loose bone fragments in my arm. I was in the hospital for a week and the surgeon told me it would be February before I'm somewhat back to my normal self.
4 months of practically bed rest, unable to work, unable to do much of anything. The first thing that came to my mind though, wasn't about how I was going to be able to work and pay my bills. Money never crossed my mind.
The first month, I laid in bed, had people feed me and I watched tv all day. Yet the money still came in, I actually made more money in October than I did in September. The second month I started physical therapy. It was pretty rough, but all of my bills were paid, I didn't lose any of my F*** you money, and the money was still coming in, even growing my F*** you money.
I'm a lot better now and am almost back to my normal self. I hope nobody has to go through any horrific accident like that, but it really made me appreciate the type of life I'm creating. The power an
Unscripted
life brings you. This is not a bullshit forum full of a bunch of fakers hiding behind a keyboard spewing out nonsense. The opportunities and resources here are invaluable. There are literally tons of people that have done unbelievable things here and are giving advice worth thousands for free daily.
This is a road very few take and it takes a lot to be able to handle the emotional roller coaster it will put you through. But if you stick with it, and never give up and grow a little every single day, the rewards are worth the pain. Even once you reach your
unscripted
life, you will still have hard times. I'm learning that now with a few big claims being taken against my insurance, but you'll have grown a mindset capable of blowing through obstacles. You'll take obstacles head on instead of fearing them. Not only does it change your lifestyle, it also changes you as a person for the better. The things you will have to go through, the ways you will be forced to grow in order to succeed, it's incredible.. The amount of people you help along the way.. The list goes on.
Three years ago I was working in a fast food restaurant for minimum wage hating my life and doing nothing positive to benefit the world. Now I'm growing a successful company that has solved problems for thousands of people and has completely changed my life and how I perceive money and time.