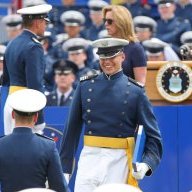 Silver Contributor
FASTLANE INSIDER
Read Fastlane!
Read Unscripted!
Summit Attendee
Speedway Pass
I am in the very early stages of starting a business that will rely extensively on shipping. (
INSIDERS
only progress thread here:
https://www.thefastlaneforum.com/co...-home-sharp-knife-subscription-service.82113/
).
In order to keep costs low, especially as I start out, I am thinking of using the free USPS Priority Mail boxes with a custom made cardboard insert to hold my items.
Has anyone had any success building a brand or subscription company using these free boxes? Would customers actually care that the products they ordered were delivered in a USPS box instead of a custom printed box?
Custom boxes may help somewhat by keeping the boxes as small as possible and thus reduce shipping costs, but from my research they will cost about $1-2 per box depending on quantity.
And they will have a 4-6 week lead time.
Any thoughts?