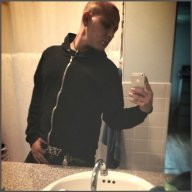 Legendary Contributor
EPIC CONTRIBUTOR
Read Fastlane!
Read Unscripted!
Speedway Pass
You know, I used to watch Sharktank. The idea being that it may give me a better intuitive idea of what ventures could be profitable, and which wouldn't be. I think it's been helpful in realizing which ideas would be shit and which were actual good ideas that filled a need in the market.

These guys' entire livelihood depends on their ability to figure out with ideas will be profitable and which ones won't. So I feel like by watching it can help you develop a good intuition. So the next time you have an idea you'll be able to better tell if the idea is marketable or not.

I also follow kickstarter campaigns for the same reason. To see which ideas consumers are responding to.

I also think the ideas they present can help you come up with your own ideas to bring to market.

But most importantly it helps you realize which 'inventions' are profitable and which ones just plain suck.

What do you guys think of this approach?
Last edited: