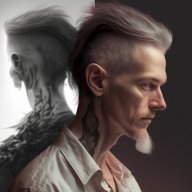 Silver Contributor
FASTLANE INSIDER
Read Rat-Race Escape!
Read Fastlane!
Read Unscripted!
Speedway Pass
User Power
Value/Post Ratio
113%
Aug 27, 2018
615
694
43
Hi all,
Not sure if this a good bet or not, but Gold producers seem to be long - which is not normally the case, historically speaking. Many other participants are short, which might lead to a short squeeze (around the 21st, I would assume?).
Gold producers seem to have a good trading track record, so going long might be something worth considering. I don't know what other tools the big players have at their disposal to change the equation. There might be political plays that make this a bad idea.
Just restating what I have heard elsewhere, I have not actually checked the facts but I am a fan of the source. If anything, use FU money.
DISCLAIMER
You acknowledge that the content posted on The Fastlane Forum is for informational purposes only and should not be construed as professional investment, tax, accounting, legal, or medical advice. You understand that content published on the site DOES NOT constitute a recommendation or a warrant of suitability for any particular business, industry, website, security, portfolio of securities, transaction or investment strategy. The ideas contained in this thread is provided for informational/educational purposes only with no warrant of suitability. Trading involves substantial risk and the application of the discussed ideas in a real-world environment is your responsibility.