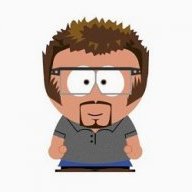 New Contributor
Read Unscripted!
I am a mid-40s professional in the field of IT consulting and coaching. I have spent the last 7 years working for very large clients via a small consulting company where I have worked as part of operational leadership. Recently the founders of the firm have cashed out by converting the company to an ESOP. While potentially beneficial for those employees that are satisfied with their yearly compensation and retirement benefits, this effectively ended my plan of being directly involved in the equity position of the company as we grow it over the next 5 years.
This event and a subsequent discussion with a long-time friend who had recently read
Unscripted ,
led me to read it as well. I have begun to examine many of my own assumptions, beliefs, actions, and decisions over the past decade.
I am here to start my journey towards the
unscripted
life.
I invite any and all to hold me accountable to this decision and the courage, tenacity, execution, and perseverance required to get there.
Thanks.
Jack