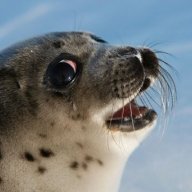 Silver Contributor
Read Fastlane!
Speedway Pass
I'm currently structuring an AdWords campaign for a pest control company, so I was doing some research and I stumbled across this video:
I'm speechless.
Comment from YouTube:
This is definately the type of guy that walks away from an explosion and never looks back.

When someone asked him how he was not being stung, he simply replied:
I was being stung... I've been accustomed to it.
This guy definitely makes the cut for my post-apocalyptic zombie survival team.
wtf