Platinum Contributor
Speedway Pass
Nov 11, 2016
1,907
2,604
665
I'm doing some ''financial thinking'' It's unbelievable how quick time is flying by, yet another 6 months of a new year and my goals haven't been met. Ok I'll admit I could work a bit harder.... but back to the point.
This could be an interesting exercise for people to participate in, just a silly idea in my mind I'd like to share with the forum. Think about some of the selfish desires you have, yes please share if you want or need to own a Ferrari, or Lamborghini if that floats your boat. Maybe even an actual boat!?
Ah, what is the cost of all that? Can you put a specific number on it?
For the past few years I've been in Vancouver and my own wants have always been put on the back burner due to financials. So I'm being a math whiz here and calculating the costs of my own selfish desires to be indulged in. What I've come up with from wanting to jetski the ocean, surfing, snowboarding, mountain biking and travelling the globe.
Snowboarding, perhaps my all time favorite hobby is quite expensive. Typically a lift ticket can cost anywhere from $100 - $200 depending on where you go, that's not even including the food, travel to get there, or equipment like winter jackets, gloves and so on. Now assuming I go 3x a week (super modest) over the course of a season that means thousands of dollars in lift tickets. Quite a bit of value vouchers. Hmm, value vouchers? Don't you mean money? Well yes, BUT as
Unscripted
entrepreneurs, our great teacher MJ told us to remove this dirty word from our vocabulary.
Let's calculate how many value vouchers I need to attract into my life, so I can selfishly indulge in MY wants. Overall for the rest of summer and upcoming winter I'd estimate a budget of around $10,000. That translates into only a measly few hundred sales of my own product. If you want to take it a step further, try calculating the cost of your estimated life expenses, the amount of money you guesstimate to spend on food, shelter and miscellaneous spending such as vacations or lavish purchases. My number would be around $2-$3m (I'll be alive for 4-5 decades more and time will take over) How many sales would that take you to achieve?
My products range from $10-$20, with say 100,000 units sold at $20 a pop that would equal $2,000,000. Guess the population of Canada...........
Got it?
You sure?
Hope you didn't google!
37,000,000 MILLION
Does that mean I can go out, with a product or service tens of millions of times and fail? AND I only need to be right ONCE as the great Mark Cuban said? Geez, maybe that's why people on the forum suggest to go out and fail so much.....
Keep in mind one of the funnest parts of entrepreneurship is making sure you send off those personally signed love letters to the local mafia, IRS or CRA (they usually prefer cheques or bank transfers) Which then leaves us with roughly $1.4m not taking into consideration operating costs along other things. Don't worry, if you ever forget to pay, the tax man is very kind and will send you a group of concerned individuals to make sure you remember next time.
The point I'm trying to make here, is come up with a number in your head. How many sales do you need to make to achieve your dream life? How much time do you have left on earth? 20 years? 50 years? Do you have a rough idea of what all of your consumption will cost in that time period? It feels like it all goes by really quick.
YOLO?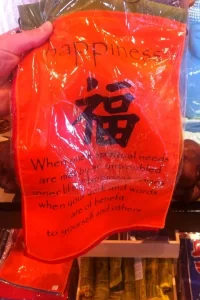 Don't like ads? Remove them while supporting the forum. Subscribe.
Last edited: