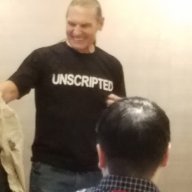 Platinum Contributor
FASTLANE INSIDER
Read Fastlane!
Read Unscripted!
Summit Attendee
Speedway Pass
I've thought about this for awhile before I decided to post this, unsure if this is appropriate as I didn't want to make it seem like I was parading the fact that others thought some of the content I've shared is of value. But, I really did want to THANK those publicly that have RECENTLY transferred rep $$$ as I think it is only right.
Mods, I hope this is ok, but if not, feel free to delete this.
I sincerely hope I haven't missed anyone, but if I did, it definitly wasn't intentional.
If it is appropiate, anyone else can publicly thank those who have sent them Rep also...
I'd like to publicly thank the following:
@Greg R
@AllenCrawley
@Vigilante
@Almantas
@JAJT
@G_Alexander
@IlyaP
@Andy Black
Thanks again. It's noticed and acknowledged.