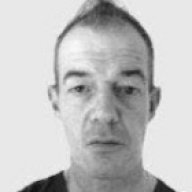 New Contributor
Read Fastlane!
"You're very determined, that will get you places" This is what my Mum said when I was about 5 as she watched complete a model that I'd tried to assemble and failed about 7 times previously.
I felt pleased I'd completed the model and that I'd be called determined which I thought must be a good thing because my Mum was happy with me.
Through the years I have had many people say this to me and after establishing the meaning of the word early on, I saw my determination take me many places even if my skills didn't.
As an overweight teenager, I became determined to lose weight and "fit in". After many disastrous attempts at relationships, I found my beautiful wife with whom I share 4 amazing kids. My two left feet may have made me hopeless at football but when my son showed an interest in Karate and wanted me to join too, my determination led me to walking exhausted from the Dojo several years later with my first black belt.
Yep, good old determination got me places.... except one of the places I wanted to go to was
financial freedom
and well, so far, determination doesn't seem to want to take me there!
I've tried, heaven knows how I've tried (isn't that a line from a song?) Yep, I had promotions (salary raise and longer hours) I made Company Director (doing everything the owner didn't want to do) and I've started many businesses off and online including an engineering plant that I co-owned for 14 years (disastrous partnership).
All of them ended in failure and, being next to broke, has led me back to working for someone else just to survive.
But I'm so determined so how come?
Thankfully, I was recently introduced to
The Millionaire Fastlane
and, through the book, the reasons why I'm not financially free. Although I wish I'd read it years ago, at least I now know that
determination
alone was never going to bring me financial freedom.
Trading my time for money, bad choices, repeating my past mistakes and choosing instant gratification too often all led me to failure after failure.
My name's Richard Read
and I'm truly glad to be here.
Am I still determined after all these years
... to be financially free?
Yep, you bet!
OK, so I've also wasted far too much time and this is not going to happen while I'm a young man (that ship's sailed) but I'll never be too old or too proud to learn and I'm here to offer what I have (even if it doesn't amount to much) and learn what I can as I set about launching a new online business that I will do my very best to ensure it follows all the rules of the fastlane.
I'm very grateful
MJ DeMarco
and I'm glad to meet you all in the forum.