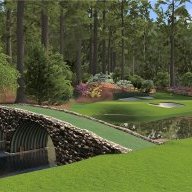 Silver Contributor
Read Rat-Race Escape!
Read Fastlane!
Read Unscripted!
Speedway Pass
In my own spending, I can't help but notice that I can be a tightwad in some areas and a free spender in others. When I'm buying clothing, for example, it's pretty much just a commodity to me. I look for whatever seems "good enough" and then buy it as cheaply and conveniently as possible. Most food items I buy are on sale. The kids' school supplies are during back-to-school deals, and so on.

But then it's time for my kids to play sports or go to a summer camp. Suddenly the pocketbook opens up. $250 for my kid to participate in a fall sport at school? Sign him up. $100 for a week-long art camp for my youngest kiddo. Sign her up. And so on.

We can sit here and analyze the psychology behind why I'm this way: maybe I want my kids to have it better than I did growing up. Maybe I'm all about experiences rather than stuff. Maybe I'm living vicariously through their successes. Whatever.

The more helpful point is that everyone has these areas where price doesn't matter. We as entrepreneurs can't out-Walmart Walmart. They will win the race to the bottom. So we might do well to position ourselves in an area where people have blind spots and are willing to pay whatever it takes to get the best of something.

So I started running a summer programming camp for kids. Sure enough, people plunked down $99 like it was nothing.

But I'm curious: what other areas have you all found where people are insensitive to price?