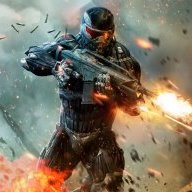 Bronze Contributor
Read Fastlane!
Read Unscripted!
Speedway Pass
Hello entrepreneurs,
I have a unique question to present to you FastLaners. I am flabbergasted at the rate current technologies are growing every year.
I come from a business family who is into trading various commodities like Diamonds, Gold, food grains etc, so we aren't vulnerable to disruptions made by new technologies. I, however, want to be more than just a trader of goods and so I studied Computer Science for my undergraduation in 2011, so as to build the next big thing like Google or Facebook (at least I hoped to). I still intend to build new tech related or non-technical startups to build vast wealth.
I have a serious question to ask though. Although I am a Computer Science/Software Engineering graduate, I still find the find the concepts/fields of various rapidly evolving technologies like
Artificial Intelligence
, Machine Learning, Blockchain, etc extremely difficult to understand, much less start a startup using those technologies, now that every VC funded startup seems to be using some sort of
AI
or Blockchain in their core technology.
So, should I be scared of these new technologies grabbing up the opportunities? Will there be a chance for us non-technical or average tech people to get rich by innovating or add value by improving industries (as stated in the
Unscripted
book)? I am getting depressed that I am just not getting these "cool" and "hip" technologies to implement them in my own startups, no matter how much I try to learn about them by watching YouTube videos and reading online articles. Even if I manage to get the basics of some technology down, there are further advances made in the technology by then leaving me lagging behind.
Please help me clear my head. I need motivation to continue in my entrepreneurial journey. Can I still succeed in business massively by not knowing the latest technologies? If yes, can you please give some examples where non-technical guys can make big money in a Hi-Tech world?
Many thanks.