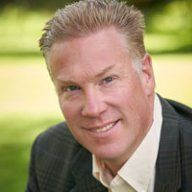 Bronze Contributor
Read Unscripted!
Speedway Pass
So, I am investigating changing from our current health insurance plan that costs over $18k a year for my wife and I, with a $10k deductible.
I have heard great things about "pools" like "Christian Healthcare Ministries" but I am not a Christian and I won't lie on an application and say that I don't drink. Does anyone have direct first-hand experience with health insurance or pools that might help me not re-invent the wheel and cut down on my many hours of upcoming research?
By the way, some of the questions I am investigating include:
Is there an annual and/or aggregate maximum ($)?
Is there a medical screening pre-enrollment?
Is pricing fixed or flexible each month/year?
What leads to a change in costs? (Other people's illnesses? Our own use to cover care after an illness? Inflation? Gov't regulations? Not enough plan participants? Etc?)
What happens if a major expense occurs (Car accident, ICU stay, Cancer treatment)?
What care/treatment is covered and what is not?
What is our deductible?
Are pharmaceuticals covered as well as services?
Are vaccines required to be eligible?
How much control does the government have over this policy?
Is the premium tax-deductible for small business owners or sole proprietors not insuring our employees?
Thanks in advance!