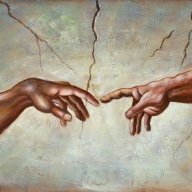 Contributor
Read Fastlane!
Read Unscripted!
User Power
Value/Post Ratio
291%
Jul 12, 2017
33
96
29
With the holiday season having come and gone, I want to offer a gift to the community. This is a secret my mentor told me which I've put into practice, and has given me excellent results.
CALL YOUR CONTACT LIST!!
Here's the short story, followed by some action steps.
I have this acquaintance called Ashley. We talk only a couple times per year as we're both busy leading our lives. A little backstory, when Ashley was young she lost both her parents, and holidays can be tough on her.
So, Christmas comes and I take about 2 hours out of the day to make my phone calls. I proceed to call her, and we begin chatting about life, family, etc. Out of the blue she starts crying, and is thanking me for the call. This year was especially tough for her because her brother is away on tour, and she doesn't have any family to celebrate with.
She explains how nice it is for somebody to call instead of text. I said: "It's no problem, and I'm happy it brightened up her day!."
Here's the kicker, she knows I'm finishing my last 2 semesters at school, and that I have a freelance business, so she says: "Hey don't you do article writing?" I say: "Yeah, I do content and copywriting."
Lo and behold her uncle does FBA and mentioned recently how he needed some help with product descriptions. Ashley puts me in contact with him, and I just secured a $600 contract.
I made $600 from one phone call, and there's more work ahead.
I walked away from this call speechless. Previous years I would sent a half-assed text message with the generic "Happy Holiday's". This experience proves the people in my contact list are a treasure chest of resources waiting to be tapped. The veterans of business know this, which is why they always call. However, most of newbies haven't clued into how valuable a simple phone call can be. Shoot, I just learned this myself…
Here are the action steps:
Look at your phone and count the number of contacts you have. These people should be important to you, and worth having on your list (If not start purging ASAP). Now, take this number and multiply by 250. Why 250? Because on average every person has about 250 people they know in their lifetime. Thanks Joe Girard!
These second-degree connections are the key to your success!!
Now, there are 3 times you should be calling your contact list.
1) Birthday's
2) Major Holiday's (Either Thanksgiving or Christmas: don't do both though because of how closely they are to each other.)
3) Major Life Event (New Job, Promotion, New Child, Etc.)
Your
goal
is to call on these events. If you do this you'll generate more goodwill than ever before, and I promise you'll create opportunities for the future.
Magic can happen when you go the extra mile!
Last edited: