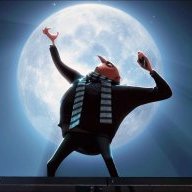 Contributor
Read Fastlane!
Read Unscripted!
User Power
Value/Post Ratio
160%
May 27, 2018
20
32
I'm very close to kicking off the new phase of my business, and one I'll talk more about in a Progress/Execution thread a little later on, so my apologies in advance for being a bit vague in explaining exactly what my product is at this time.

In the industry I'm selling my product in, there are very few competitors that have a money back guarantee do to the fact that once the part is installed, it is in essence used, and can't really be resold, partially due to liability issues.

Now there are a few competitors that allow returns on un-used items, and they are subject to a re-stocking fee that typically ranges from 15%-25%.

So the question I'm struggling with a bit is this:

Are money back guarantees still as great a sales tool as they once were?

I have other ways of differentiating myself from them just in terms of product, price and free shipping (something nobody else does), so do I match what they are doing in the return policy, or is there an actual monetary/business reason for doing something different?

Thanks in advance for your input!