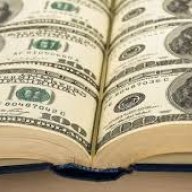 Bronze Contributor
Read Fastlane!
Speedway Pass
Hey all.

I haven't been on the forum in a LONG time.

Just thought it would be cool to let you guys know that you've had a lasting impact on me and I greatly appreciate all of the amazing people and value in this awesome community.

Life has been such a crazy rollercoaster and even though I've dropped off the forum for a long time, you all have been in my thoughts often and it's so nice to know that such a fantastic group of entrepreneurs is here when you need them.

Wishing you all the best in the coming new year and beyond!

- Jax

P.S. Wasn't 100% sure where to put this so please forgive me if this isn't the best place.