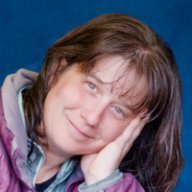 New Contributor
Read Fastlane!
Read Unscripted!
Hello all,
I would love to have an accountability partner who can challenge my business model and ideas. If you are interested, please, read on.
I joined this forum a few months ago, after reading the Fastlane and starting
Unscripted
. I am about halfway through
Unscripted
. I have been an executive coach for more than 12 years, typically working with women leaders in technical or engineering fields. I have also contributed to the training of over a thousand (French speaking) business coaches.
I am transforming my business model to create more value for my clients. This transformation includes two major changes to what I have been doing:
While I will continue coaching, I will only get paid the agreed upon value if and when my clients achieve their goals or no longer need me to get there.
I am creating a website, MonCoach.TV, a hub that will provide resources to help people on their leadership journey, including online training, interviews with leaders and coaches, eBooks, podcasts, downloadable tools, access to other coaches. This is where I want to stop trading my time for revenu.
P.S. I have a degree in computer engineering and spend 8 years as an aerospace engineering officer in the Canadian Air Force, then 11 years with 2 big consulting corporations. After that, I worked with my father (his coach training school) and bought his business only to give it back 3 years later as I was miserable and failing badly. I also failed at a couple MNM endeavours, never really getting into it. If you have not guessed, I am not quite 50, but getting close. I need to be bold to follow my on path, wise to accept and learn from my mistakes, resilient to continue to move forward, and creative & quick to adapt.