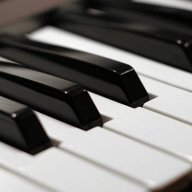 Legendary Contributor
FASTLANE INSIDER
EPIC CONTRIBUTOR
Read Fastlane!
Read Unscripted!
Summit Attendee
Speedway Pass
User Power
Value/Post Ratio
449%
May 27, 2013
3,547
15,911
Medical tourism is travelling to another country to under-go a major medical procedure, in order to take advantage of low overseas medical costs.
The savings on the cost of the procedure, vs. getting it done in the U.S., can be enough to pay for a nice trip, if you're so inclined. I can't speak from personal experience, but supposedly there is virtually no difference in the quality of care either, depending on where you go.
I started thinking about this today, as my wife needs some major dental work, and we'll be staying in Sweden this summer. I was thinking maybe a country in Eastern Europe would have really affordable procedures, and we could hop over and make a 2-3 day trip out of it.
@GlobalWealth
any ideas?
Any one here done "medical tourism" before? Any good resources for learning more?
@healthstatus