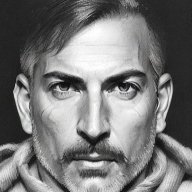 New Contributor
Read Fastlane!
So where do I start....my SCRIPTED self thought it was a good idea to go to University so I did and graduated with an engineering degree. I started working at Nortel Networks and that was when the universe handed me an
FTE
(which I didn't "fully" act on). I sat down with my manager at the time to have my annual "peer review" on how I was progressing at work and if I would get a raise (which i didn't). He showed me a chart showing me that within 10 years I could "potentially" double my salary! At that point I said to myself "need to get the F outta here" which I did. A year later, still in the slowlane but moving a little faster I doubled my salary my taking a Sales Engineering job. It was great while it lasted but encountered the same, "sorry, no more money but you need to put in more time". Again, gave my manager an invisible middle finger and I left and found another Sales job with a 40% increase in pay....fast forward after a couple of years and bang...in the exact same position. Between all these jobs I also engaged in a bunch of different side hustles like MLM, consultant work, inventions, bar tending...anything to get ahead. I have now had an
FTE
moment which I am following through with. Luckily, I made a couple of investments that have eliminated all my debt and have freed myself from the shackles of a mortgage. In my heart, and mind I know I am ready to UNSCRIPT and switch gears and hence my joining this forum. Apologies for the long winded intro!