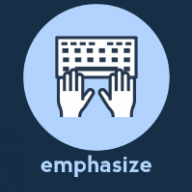 Contributor
Read Fastlane!
Hello guys, as the title says I'm curious about your approach to leadership in non-profit organizations. I'm currently a president of one students association and I'm facing difficulties in motivating newest members to participate and contribute to projects.

What I realized so far is that only a personal relationship with members can trigger them to participate. Once people feel the emotion of putting something they've created and organized out, they get hooked and naturally want to be included in other projects and engage more activities.

The value they get out of participating is that they learn practical organizational skills, networking with people from all industries/businesses, peer networking, selling skills (we pitch for sponsorship a lot) etc. All in all, there is value for everyone that wants to enroll, despite that, only 10% of people actually spend time working on projects.

Any suggestions or personal examples?