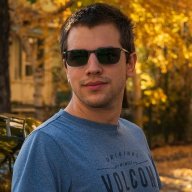 Go all in.
Read Fastlane!
Read Unscripted!
Speedway Pass
This man, Bobby, has to be one of the most inspiring person I have been following. How ?
He made himself accountable for his success in front of the web by recording (almost) daily vlogs, sharing his financial failures, successes, execution and marketing strategies for physical service businesses, detailed videos right on the field, his gear, etc.
He's an open book.
He started two years ago because he lost his job. He had no experience in pressure washing or window cleaning, he just saw an opportunity. He now has 3 employees and is slowing growing. He's about to close 2018 with $400K+ gross in his second year, while paying himself a $50K salary.
I think this is a huge value for anyone interested into the window cleaning and pressure washing business, so that's why I'm sharing it here.
Journey of a New Entrepreneur
https://www.facebook.com/journeyofanewentrepreneur