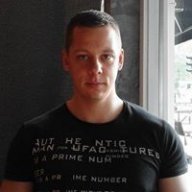 Bronze Contributor
Read Fastlane!
Read Unscripted!
Speedway Pass
User Power
Value/Post Ratio
209%
Feb 24, 2018
64
134
36
I'm sorry if I'm creating a thread that has already been done - I couldn't find one, although I found some conversation about this subject in different threads, but a little too superficial for me to get enough information.
I'm looking for perspectives and thoughts on the ancient question: is it better to grow naturally and slowly or with investor money and quicker and what are the most important circumstances about it.
For example:
Business X:
Case 1: natural
Online service business 2 years old, all natural
Ownership
50%-50% between 2 founders
1st year sales
30 000, 2nd year sales 50000, projected sales for 3rd year 80000, so we could figure that it will probably be roughly 60% a year growth naturally.
Profit margins
in 20s.
Companies expected net worth in 5 years time:
~900k
Case 2: With investor money
lets say business gets external investment for 150k for 33% equity (just a random example, don't get caught in the number), so its 33-33-33 at the end of the 2nd year. 150k would then be theoretically equal to next 5 years natural growth profit (roughly). Let's assume that instead of 60% growth the sales will grow 80% with the investment money (random number also)
Ownership
33%-33%-33%
3rd year sales
90000, 4th year 162000 etc
Profit margins
same - 20s
Companies expected net worth in 5 years time:
1,7 mln
Case 3: With bank loan
lets say there's a third option: bank loan for 75k and that would lead to sales growing 70% instead of 60%, but with the loan being paid back hinders gowth a little, lets say 3%
Ownership
50%-50% between 2 founders
3rd year sales
83500, 4th year 139000 etc
Profit margins
same - 20s
Companies expected net worth in 5 years time:
1,169 mln
In those cases founders net worth would be after 5 years (starting from the end of the 2nd year):
Case 1: 450k
Case 2: 567k
Case 3: 585k
But those are just the random calculations and there is lot more to take into account.
Case 1:
the product develops slowly, through constant feedback-improve loop
cash is always tight - strategic decisions tend to be on the cautionary side
no-one on the outside to be responsible to, 100% freedom in choices
many opportunities go by because risk threshold of taking them on is too high
Case 2:
investor could possibly offer help more than just the money injection
founder's shares drop 33% in amount
responsibility to the investor
risk threshold lower - more opportunities to take on different projects but also fail in them
Case 3:
no strategic help from bank
ownership is not changed
responsibility to pay back loan
harder to get investments down the road, because of the dept
risk threshold still on the higher side, although money is not that tight
This is a oversimplified viewpoint of a noob, who doesn't have any real experience. What do you think? What are the considerations to take into account?
Cheers!