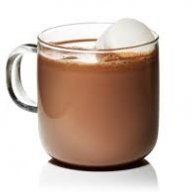 Cause I'm "Hot Chocolate"
Read Fastlane!
User Power
Value/Post Ratio
86%
Jun 13, 2018
28
24
I'm looking to start something up by the new years and I have a few different ideas so far but after reading the unsexy business idea & terrible service business threads, I was thinking about recycling. Then I thought about ink/toner cartridge recycling: I have a relative who's a state worker and he told me that they just throw the ink/toner cartridges in the dumpster. So I looked it up and there are some websites that buy empty ink/toner cartridges, so I saw an opportunity to do a little good for the planet while making some money.
I was thinking that on the back end, I could reach out to everyone I know who works a 9-5 (slowlane jobs) and see if their company recycles and if not, set up an ink recycling bin in the office, then I set up an online shop for the front end to sell refilled ink to consumers.
I'm currently doing some research on
If companies have some type of contract in place for buying their ink or if they just go out and buy it like normal people
would that contract exclude someone like me from recycling their ink.
Whether I should pay the companies to recycle their ink or just get them to do it for the good of the environment
If I do pay if I should give a percentage or discount on ink purchased from me
If it's more profitable to sell to consumers or to ink remanufactures
If anyone has advice, feedback, or experience with anything related to this your input would be greatly appreciated. Also don't steal this idea yet lol.
Last edited: