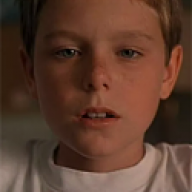 Silver Contributor
Read Fastlane!
Read Unscripted!
Speedway Pass
Anyone catch the Timberwolves game last night and witness Derrick Rose's incredible performance?
I didn't - but I DID watch the highlights this morning. I also watched the post-game interview w/ D.Rose and something got in my eye.
I don't watch sports much and haven't for about a decade. I've always known about Derrick Rose but never was particularly a fan of his, only because whenever I did catch a game, it was my hometeam.
Derrick Rose was the youngest MVP in NBA history and was destined to be one of the greats, from what I've read.
In 2012 he seriously injured his ACL. He went on to suffer from constant injuries ever since. He went from a destined superstar to one of the worst things you could become in today's age...
A Meme.
Google "Derrick Rose Meme" to find hundreds of other example of D.Rose's career.
For YEARS, I've only known D.Rose as being the butt of all "weak bones" jokes. The D.Rose themed meme has been so viral that it's basically guaranteed Derrick himself has witnessed social media tearing him down over the last handful of years.
EVERYONE counted Rose out and said he was finished. For example, take this viral video with over 1M views talking about "The Saddest Story in NBA History" in reference to Rose's fall from grace.
The comments are full of "D.Rose is finished" comments. Claiming a comeback is literally impossible.
Fast forward to last night, Rose scored a CAREER-HIGH of 50 points in one game, in spectacular fashion!!! After multiple "career-ending" injuries, after being traded by his hometeam, bouncing around teams who didn't believe in him, being the most joked about NBA player in the past few years to scoring the most points in one game in his whole career! WOW!
Now, I don't know if you would consider this a "comeback" just yet, but it's still incredible that he's hit a career high scoring game at this stage of his career AFTER everyone already counted him out.
Check out the emotional post-game interview:
This inspired the crap out of me so I thought I would share.