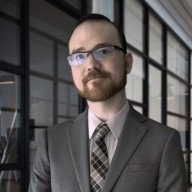 Gold Contributor
Read Fastlane!
Read Unscripted!
Speedway Pass
Aug 17, 2016
800
1,262
36
So bit of a rant ahead :

heres the tl;dr though : flipping / craiglist / garage sale style app but reviews of buyer and seller don't go live until both parties have left them and are then permanent / set in stone. Also you can leave a review on someone who just wastes your time going back and forth 6 times / meeting up twice and flaking. Basically we employ shame and social proof of being a douche to condition people to behave better as buyers and sellers on the app.

I cleaned out my garage and have a nice organized pile of stuff thats going on 5mile, letgo etc (because i'm fed up with ebay / mercari , just don't wanna mess with the shipping)

This week has been Literally, an endless shitstorm of insane flakes. Like what other sphere of human interaction would allow for such a flagrant violation of someones time? "I WANT IT SO BAD, DERP NO CAR"

"ILL TAKE IT NOW" , no response for 3 days then "still available"

"lets meet up at this time and place" , doesn't show up, makes excuse, does the same thing again.

I have like about 30 items? I think i've fielded almost a hundred flake offers so far

ANYWAY, heres my idea, I had some work done on upwork and I noticed they dont show anyones comment (worker or hiring party) until both have left feedback

Heres my idea, you have a flipping app like letgo / 5 mile or any of those BUT to incentivize buyers to not be insane flakes (and as always good seller behavior), feedback is left once and cannot be changed and neither party can see what the other person is going to post. They both do the star rating and comments and all that and when both parties have done it , both sets of reviews become active. Obviously you'd have some basic TOS guidelines where the app owner could come in and clean up obviously off topic / spiteful / rant feedback but otherwise. Done deal.

And the kicker, you can leave feedback just for interactions. Say you go back and forth with someone 4 or 5 times (as I've been doing this last week), they promise to meet you twice and flake both times. You can leave feedback on that!, hell the back and forth on the messaging app should be public on that one too

On letgo they have you verify by cross referencing things like facebook, brilliant, lets take it a step further and employ good old fashioned shame to bring people in line.

What is buyer feedback anyway? like on ebay say, what does that mean? they paid? . Trustworthiness on a buyers end should be them treating this transaction with some semblance of human decency. on the sellers end the basic social contract has held, why doesn't it apply to lookiloo buyers?

Shun these flakes. Digitally.