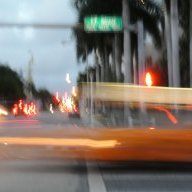 Bronze Contributor
Read Unscripted!
Speedway Pass
User Power
Value/Post Ratio
149%
Apr 1, 2018
75
112
49
TMFL was a game-changer book for me and i've read a lot of business/self-help books!
I have 5k per month coming in for life, but I want to create some kind of business in terms of TMFL concepts to change the world and make a social impact.
I love learning web development and I've been working at it for years on/off. I've done some online marketing, but find it so far to by my weakest attribute.
These days, I don't work for anyone and spend most of my days learning Web Development, Front End languages.
I have no debts and rent a place to live. I have a paid off car.
Historically, I invest a little money automatically into the stock market in form of IRA and individual accounts. I have a small nest egg.
That's me for now...I welcome all advice...