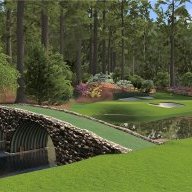 Silver Contributor
Read Rat-Race Escape!
Read Fastlane!
Read Unscripted!
Speedway Pass
I've started an educational website for elementary school students. Teachers are my target audience in terms of marketing, specifically 1st-4th grade elementary classroom teachers in the USA. How would you recommend marketing to them? Last year, in the site's first year, I had a lot of success with targeted Facebook ads. I'll continue those this school year, but I also had two other ideas for this year to add to the mix and wondered what you thought of them. Also, Google AdWords were NOT cost-effective, I believe because they lacked the targeting ability of Facebook.

1. Instagram ads (I'm not very familiar with Instagram and would love feedback as to whether you think this could work)

2. Affiliate marketing -- allow people to sign up to get affiliate links that they could share to others for a % of the revenue (this could be open to a limited number of people or I could go onto CJ.com or something -- love feedback there as well)

Other ideas are very welcomed, too! How would you market a website to elementary teachers?