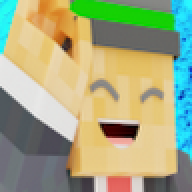 Silver Contributor
Read Fastlane!
Read Unscripted!
Speedway Pass
Mark Rober made a video attempting to drop an egg from space.
View: https://www.youtube.com/watch?v=BYVZh5kqaFg&t=11s
In it, he goes through many trials to achieve that vision, failing about 4 times before it all worked out (somewhat).
He could have given up on the 3rd try but he kept pressing on. One point that really stuck out to me was when he was stuck on a problem and had to reach out to a NASA engineer/scientist that
assessed
his problem for him and gave him the idea to pivot.
It taught me that there multiple ways to solve a problem such as:
Money (Pass on)
Time (Will problem/want disappear with time? Will it just be there? Will it go catastrophic in time?)
Knowledge
Skill
Relationships/Network (Pass on e.g. to an expert on solving problem)
Technology/Equipment
Apart from just effort/Tenacity (This solves almost everything regardless).
Just thought to share.
Last edited: