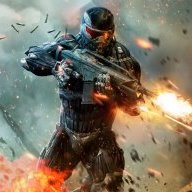 Bronze Contributor
Read Fastlane!
Read Unscripted!
Speedway Pass
Hello entrepreneurs,
I just came across the success story of a British Indian entrepreneur, Ashish Thakkar, who is the founder of Mara Group:
mara group
and his Wikipedia article (read "Career" section):
Ashish Thakkar - Wikipedia
"Established in 1996, Mara has grown from a small computer hardware trading firm in East Africa to a multi-sector group with investments and operations spanning 25 African countries and 3 continents."
My question is how does this whole conglomerate thing work? It seems he started making money importing floppy disks and drives and the like into Africa from Dubai and then diversified into other businesses. So, does that mean he just reinvested his profits into his other businesses and grow or could he have taken bank loans or equity investors by diluting his shares? He has become a Dollar Billionaire in just two decades of being in business.
I have been reading a lot about the success stories of diversified business groups that started small and grew big and didn't understand how they must have financed their growth. Please clear this doubt for me as I am about to start a business group with some of my family's fortune too. I dream of owning a large privately held conglomerate someday.
Thank you.
Last edited: