Since it's a greeting, I'll just briefly talk about the purpose of getting in here.
I'm 22 years old, I'm student and I don't have a job to be a rich within 10 years.
In my childhood, my father always said "The rich lost so many things to earn a lot of money".
I do so many things(getting qualification, getting TOEFL grade) without direction, wasted $3000 in my budget. futhermore, I lost so many things mind, friend, times, firstlove.
How many things I have lost? more stuff? Please tell me that saying is nonsense!!!
Futhermore, I want to live together! I know better than anyone that eating whole chicken alone is extremely tasteless.
Eventually, I read so many books to be rich. many says save your money from basic needs, get good grades, follow stock strategy but.. but It doesn't fit for me!!
So I went on looking for this type book, and finally I joined it. I read first one at bookstore. Very impressive for me! Now, I decide to buy this one to read anytimes.
Nice to meet you.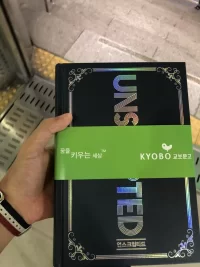 Don't like ads? Remove them while supporting the forum. Subscribe.
Last edited: