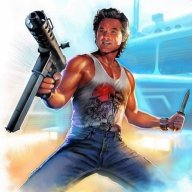 Legendary Contributor
FASTLANE INSIDER
EPIC CONTRIBUTOR
Read Fastlane!
Summit Attendee
Speedway Pass
Oct 3, 2015
2,151
7,018
41
From the proceedings of the Royal Society:
Individuals who tested positive for the parasite Toxoplasma Gondii were between 1.4X and 1.8X more likely to have entrepreneurial aspirations or engage in entrepreneurship. For those not in the know, T. Gondii is a parasite commonly found in cat excrement. Infection with the parasite is commonly linked to an increase in risky behavior in humans.
Fascinating stuff. While I'm posting this mostly tongue in cheek (the authors' criteria for entrepreneurship is quite weak), the paper discusses the link between a lack of fear and engaging in entrepreneurship. This raises the question: to what extent are you fearless? Do you engage in other risky behavior?
Kids, please don't go eating those crispy kitty nuggets as a shortcut to the fastlane.
https://royalsocietypublishing.org/doi/full/10.1098/rspb.2018.0822