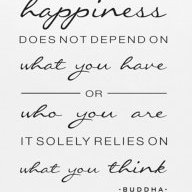 Be in the Moment
FASTLANE INSIDER
Speedway Pass
Have you been hurt by the downturn?

I haven't seen much impact from the downturn - until recently.

We've got a SFR with 283,000 in equity. We wanted to sell that and put our equity to work in something that will generate cashflow.

NO BUYERS. Market here is dead.

We will be okay - finally decided to just rent it out.... found a tennant over the weekend and rent *almost* covers debt service.

I'm also noticing - generally - that credit is just drying up. We are shopping loans for another self-storage facility. Its a great project... about 50% LTV. Plenty of income to cover debt (1.3) ... some banks have told us... "great project, but we have no money to lend"