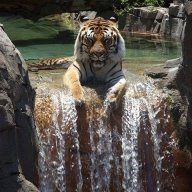 In Love With Marketing
Read Fastlane!
Read Unscripted!
Speedway Pass
More than three years ago my business went bankrupt. I had to move back to my parent's house (I was in my late 20s!, so imagine the MOJO hit). For few months I have no idea what to do at all... Somehow I started reading The Fast Lane Forum to get my motivation back and Lex post caught my eye. I think he was just starting his copywriting career, that thread was Gold.
Lex put the fire in me again and I started exploring Upwork. Copywriting was the easiest thing to go after (even though I was not a native speaker).
Blood sweat and tears and I built my Upwork profile (here is a link if you are curious:
Zilvinas K.
). I was doing pretty good, Lex advice helped and I built a perfect 5 start profile. Although was earning $500 a month - tops. Was getting frustrated with the understanding that I can't become a top copywriter, due to my language barrier and lack of funds and ability to move out of my parent's house, really crushing me...
Almost at the time, I got hired for a gig... It was a guy who was doing digital marketing, he had an agency. He told me that he wants to see me as his second hand. But first I had to do copywriting (as I was initially hired for), and he will teach me slowly and give more responsibilities...
As you can guess, this did not worked out, because my copywriting sucked (at least he did not liked it), but he gave me some feedback and advice and we split on good terms.
But from that time I knew what I wanted to do. "F--- copywriting, I want to do what that guy was doing". But I had 0 idea how to start.
So went back to good ol' Upwork...
I created a job description, something like this:
"Looking for Facebook advertising expert. Will do you work for free and will split all my profit 50/50, if you teach me". Can't remember exact words, but it was something like this.
Upwork blocked my job, because it was offering free work... I thought I had a brilliant idea and life gave me lemons again, haha
I went back, rewrote the post and waited...
Few applications went in and I had few interviews... the second guy was retired millionaire from Canada, who was working just for fun... He agreed to teach me and did not really give a F--- about my 50/50 or anything...
Can you imagine? Finding a retired millionaire on Upwork to be your mentor - for absolutely FREE?!
I learned a lot about Facebook ads, Sales Funnels and all around marketing from him.
It was crazy journey, sometimes 24 hours shifts, working crazy hours etc... But it was all worth it.
I still have a long way to go till I establish myself, because I am few thousand miles away from my consumers, speak with an accent and working at night. But it's something I love to do and I am good at.
Want to inspire you guys that you can look for alternatives, change your path and career at any time and can find a help from others!
Want to give back to the community as well, so if you have any questions guys, especially with Facebook advertising - I am here for you! Hope this story can inspire someone struggling