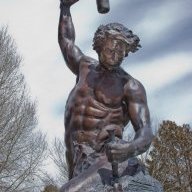 DIESEL
Read Fastlane!
Read Unscripted!
Speedway Pass
User Power
Value/Post Ratio
116%
Jun 20, 2013
1,032
1,192
Hey, it's been a long time since I posted here. Long story short I'm now a young adult finally ready to focus on becoming a Fastlane business professional.
I'll be volunteering at this awesome entrepreneurship event I attended the past two years, and I'm able to give free VIP tickets out. I'd love for any Fastlane members to attend.
I'll be at the registration area for the first few hours so if you see a name tag with "Daniel A..." please say hello.
Cheers and I hope to see someone from the forum there tomorrow!

Get your free VIP ticket via Eventbrite here:
Impact Global Venture Summit 2019