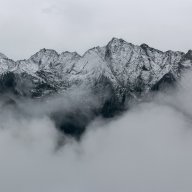 Scaling eCom Brands
Read Fastlane!
Read Unscripted!
Hey. I'm going to go by FMJJ here on the forums. My idol is Floyd Mayweather, so FMJJ is supposed to stand for Floyd Mayweather Jr. Jr. - I found my way to this forum because I see truth in MJ's content. I strive to reach my capacity on a daily basis for years to come. A book that has really influenced me thus far is Get Smart by Brian Tracy. I first took glances at it in high school; later on I perused and studied it. I am now a college dropout after getting a 4.0 in the first semester... I see a brighter, more fulfilling future ahead of me rather than doing whatever happens after college. I live and breathe to leverage my potential. In my view, life is about growth and my ability to contribute. I stick to my purpose and values.
The next book I'm reading will be
Millionaire Fastlane
-just wanted to do a brief intro here.
ps: What do you think about this video of a Brian Tracy speech?
edit: Was readin' a bit of
Unscripted
, read the Floyd Mayweather part... lol
Last edited: