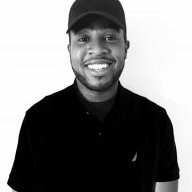 User Power
Value/Post Ratio
250%
Mar 6, 2018
2
5
32
Just like MJ and many of you I have read tons of books from self-proclaimed gurus. Rich Dad, Poor Dad, The Millionaire Next Door, Making Your First Million, and so on and so forth. Attended seminars on trading stocks, real estate, and etc just to be told to spend $15k - $30k to buy into their course and I will certainly make money and reap my reward from "investing" in it. Fortunately enough I had the sense to never buy! The
Millionaire Fastlane
is probably the only book other than the Bible that I will read again and again.
All I can say is MJ is on point with this book. I am telling everyone about it. The concepts I bring up offend people right on the spot, that is how I know it's true. I have had experience starting and stopping hustles and talking with business owners. A lot of them seem stuck in a rut just like the rest of 9 - 5s. I wasn't going for it! Btw I HATE MLMS. My family held a lot against me because I had a lot of questions they couldn't answer because they weren't in control! I know there is something better and I am certainly willing to work hard to attain it. Right now I run my own real estate wholesaling company but while I do make money, I know that it does not have the right model to scale and give myself the true freedom I desire for myself and my family. I am a very good Chrisitan music producer and artist. I would love to continue creating without having to attach a need for money to it. Truly have the freedom to do it for the love of it instead of money. MJ's book has so many Christian principles that I see it right on the spot. I don't know your faith but I am certainly willing to bet you are a believer in Jesus Christ or just know the Bible really well. lol
Right now I am making a move and taking action to make a difference with my new company Simple Filters. It solves a problem. Never buy a filter again. No more disposable filters! I have had a lot of naysayers but they don't see what I see for this brand. I'm marrying myself to this thing and will build a working system for it and grow this thing out!
Thanks @
MJ DeMarco
with your book I was able to make much-needed connections from so many experiences and books to help me find the road to the Fastlane! I will never stop learning, growing, and applying!