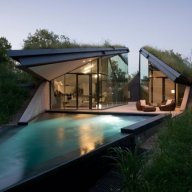 Contributor
Speedway Pass
User Power
Value/Post Ratio
113%
Feb 19, 2014
62
70
32
Hey guys,

So I'm currently working as a cleaner for a guy who does like commercial property management/body corporate sorta stuff. So they manage the building pretty much, maintenance ect. He mentioned how he gets taken for a ride on some services, example being they have had to pay cleaning businesses $40 per hour in the past where they found it was much cheaper to hire me directly for $25.
He mentioned that they'd like me to help recruit more people like me, essentially cheaper labour, instead of hiring a business to clean the pool, they could hire someone directly as part of their business for much less.
What I was thinking is do you guys think there is potential for a recruitment kinda business in this?

I could approach building managers/owners and offer to find them people that will work for them directly, hence saving them lots of money over the long run.
I'm going to offer to help recruit people for him for free, in return for possibly a referral If I get things moving.

I'd have to think about how I'd actually make money, as well as how I'd find people to recruit, but yeah. Just wanted to see if this sounded plausible to anyone.