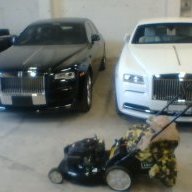 Platinum Contributor
Speedway Pass
Hey all I'd like to invite everyone that wanting to make some side cash to my FWG Challenge.
The very first business I started was walking around the neighborhood in Vancouver knocking on doors pitching snow shoveling services.
For the people that would like to make a great side hustle with the benefits of an amazing workout and motivate / challenge each other we can post in this thread how many jobs we've done and ''compete'' with each other.
Considering the possibility of gambling up rep bank with bets or awards etc, maybe we could get some mods in here to sponsor some rep bank awards? Just an idea to help engagement throughout the forum
@MJ DeMarco
@Vigilante
So who's in?