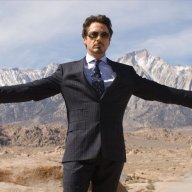 I'm not dead yet
Read Fastlane!
Read Unscripted!
Speedway Pass
Jul 20, 2015
2,277
4,328
29
I always enjoy watching these videos because it reminds me that as an entrepreneur, our job isn't always to make money, but to drastically affect people's lives. That's what a true
productocracy
does.
You don't have to start drop shipping, or run Instagram pages, but create something that really benefits someone in society.
From
Enchroma.com
:
Co-inventors Andrew Schmeder and Don McPherson formed Enchroma, Inc. in 2010. Andrew, a UC Berkeley-trained mathematician, helped Don, who held a PhD in glass science, crack the code behind his serendipitous discovery: glasses that enhanced color vision for people with color blindness. With help from an NIH SBIR grant, the duo spent nearly ten years perfecting a stylish consumer-grade version of this new lens technology that revealed color as it is meant to be seen—pure, vibrant, and true to life. Since the very start, Enchroma has been using the latest understandings in color perception neuroscience to help countless people not just see color, but see and understand the world.
View: https://www.youtube.com/watch?v=XSD7-TgUmUY
Another one of my favorites....
View: https://www.youtube.com/watch?v=hqHlIRZnF38
Makes you think whether people feel frustration or anger because they're missing the whole picture, and it's up to us to fill them in on it.
Last edited: