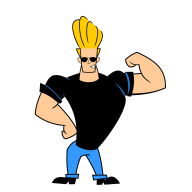 Bronze Contributor
Read Fastlane!
Read Unscripted!
Speedway Pass
I'm pretty sure I'm committing a major sin of entrepreneurial law by starting two businesses at the same time. But I'm okay with that because I'm an anarchist and I say f#$k the law!

I had planned to start a quick thread on my new real estate venture, but wasn't sure if I should put it here or in the Real Estate Investing forum. Technically, I'm only going into real estate for the income stream and not for building wealth. Even so, perhaps someone has a pointer to give or, even stranger, I might pass on a nugget of good information.

Real Estate Management

So business #2 is a real estate holding company. We just bought a quadplex for a steal and will get a pretty reasonable revenue stream from it. If everything works in our favor, the note will be paid off in 10 years and it will be pure profit from there on out.

I've never owned a rental property before so it might get interesting, but how hard could it really be?

Cryptocurrency/Banking/Online Privacy?

Business #1 is still in the Skunk Works so I'm not real sure what to say about it. I've got another thread somewhere else discussing the process of sourcing contractors for manufacturing jobs. Specifically in my case I'm rounding up electrical, computer, and software engineers. They're a joyful bunch!

I should have a rough prototype by the end of Q3 at which point I can finally begin to release some of the juicy details.

TL/DR

In sum, I am building one business to generate wealth while simultaneously building another business to generate income. What could possibly go wrong?